BillGrid is a software as a service (SaaS) that provides its users plenty of features to manage their bills. Its features include time tracking,  managing clients, projects, cost estimates, invoices, payments, and expenses. 
—
Roles and Responsibilities
—
UI/UX Design, Front-end Development
In BillGrid, my UI/UX tasks included the creation of low and high-fidelity wireframes and detailed web design mockups. Additionally, coding the front-end prototypes using HTML, CSS and jQuery was also my responsibility. 
Lastly, I collaborated with a backend developer during the integration of the design and front-end code in the PHP web application. 
—
Tools and Technologies 
—
Design:
Adobe Photoshop, Adobe Illustrator
Development:
HTML, CSS, jQuery, PHP
—
Application Screenshots 
—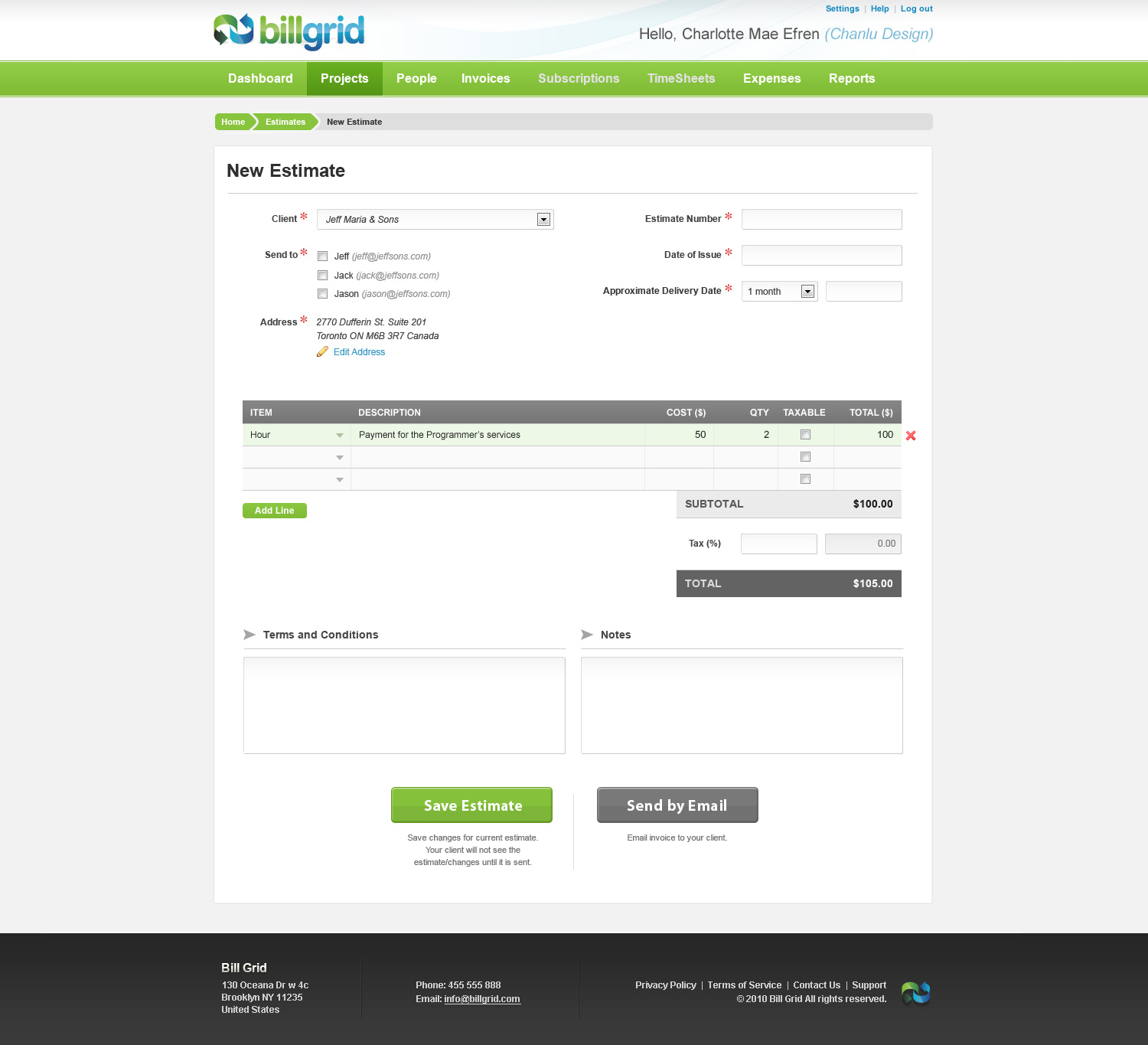 ​​​​​​​Have a project in mind?​​​​​​​