RideHero is a mobile app that provides jeepney and bus information to commuters in the Philippines. RideHero's current features help users to track bus and jeepney routes, fares, and travel duration. Cars such as taxis were initially planned to be included in the vehicles the app supports.
As a superhero of the Filipino commuters, RideHero provides reward points to exchange for free rides through the continuous use of the app or engagement with their partnered establishments. 
—
Roles and Responsibilities
—
Concept Design, Branding and Print Design
Brand and logo design were my main responsibility for this project.
Additionally, I created illustrations used in print materials such as their business cards.
—
Tools and Technologies 
—
Adobe Photoshop and Adobe Illustrator
The images below show my design process as to how I came up with concepts for the logo.
—
Logo Concept Presentation 
—
Two logo concepts were selected out of the five preliminary ideas. I created a presentation material to showcase how they would look like in different modes, sizes, and backgrounds.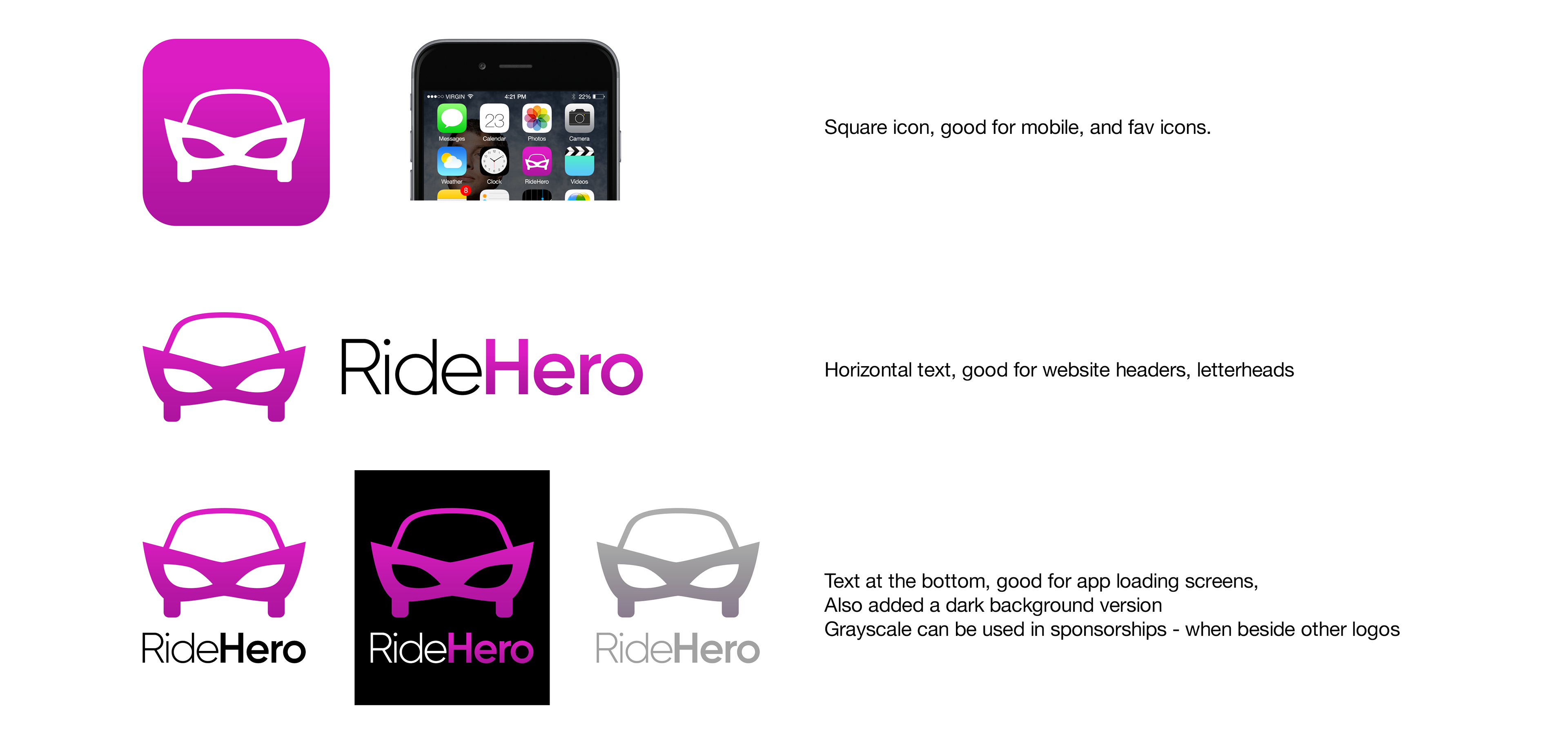 Logo files for two concepts were sent to RideHero, as the team had a hard time deciding which idea to use. Eventually, they settled for Logo #1.
​​​​​​​Have a project in mind?​​​​​​​